Plenty of Networking and Fellowship opportunities.
Access to Members Database.
Opportunity to place your CV and Photograph on ICMCI Global Consultants Search Engine.
Working towards achieving the globally reciprocated standard of Certified Management Consultant (CMC®).
Enrolling in our DMC (Diploma in Management Consultancy) and e-DMC.
Free hosting of on the imcindia website indicating your consultancy areas.
Special discount on all IMCI Programmes and programmes of other associated professional bodies.
Opportunities to contribute to growth of Management Consulting as a profession.
Special discounts on international publications of ICMCI (C2M Magazine).
Opportunity to present your writing/research at our Annual Conventions and in our magazine and Newsletters.
And many more exciting way of enhancing your skills, knowledge and visibility.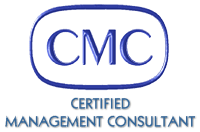 CMC Certification by IMCI is a mark of excellence among all management consultants.  More
The information and views set out in this [report/study/article/publication/blog etc…] are those of the author(s) and do not necessarily reflect the official opinion of The Institute of Management Consultants of India. Neither the IMCI and bodies nor any person acting on their behalf may be held responsible for the use which may be made of the information contained therein.